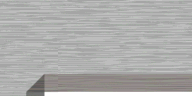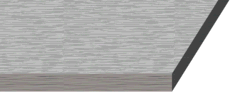 ATTRACTOR
Projectile terrain tool. Creates a vortex of air that attracts particles and worms from its vicinity. A good idea is to throw it somewhere where your opponent is, and use RADIOACTIVES or PYROCON subsequently. The ATTRACTOR now shares the same movement engine which PENTIUM BUG featured.

AURA
Area weapon. Splash-damages anything in its range, isn't however dangerous for the casting worm.

BEEGUN
Projectile weapon. Send some of your very own bees to a nice walk! They will sting anyone in vicinity, so beware!

BIG NUKE
Area weapon, after 2 seconds explodes to 128 nukey stars. Each of them, in turn, explodes after another 2 seconds into 3 splinters, doing huge damage to the receiver.

BIOWASTE
Area weapon. A blob of green waste from Alpha Complex food production system can be launched at tremendous speed. It will adhere to walls or ceiling. At the moment it starts to drip every second. A drop will fall and create huge amounts of toxic green gas. Powerful if some schlemiel gets under it.

BLASTER
Projectile weapon. The BLASTER is a heavy mortar. Its shrapnel-loaded bombs explode upon contact with ground.

BOOBY TRAP
Defensive weapon. Nicely packaged mines. If the opponent has the GOOD LUCK bonus, they will turn into useful bonuses, so beware...

BOUNCY LARPA
Projectile weapon with area effect, when flying constantly fires loads of splinters. Bounces when hitting ground. Explodes on worm hit. Splinters are moderately damaging, the weapon itself does big damage on hit.

CHAOS LASER
Laser area weapon. Shooting means creating a coherent, high-powered beam of light that somewhat strays from its route, so everything nearby will be affected.

CHIQUITA BOMB
Area weapon. Powerful banana bomb that will explode into a load of highly damaging bananas.

CLAYMORE
AI area weapon. Two seconds after launching starts to emit green laser beam. If this beam is crossed, a cumulative explosion results. The beam direction is the worm shooting direction when the CLAYMORE is thrown. Nice.

CRACKLER
Area weapon. After one second starts giving off enormous amounts of larpa splinters. This lasts for three seconds.

DART
Projectile weapon. Does small damage each moment it is inside the target. Thus, if shot through the top of the head it will cause much less damage than if it were through the chest. Does not explode on worm hit, but slows down.

DIRTBALL
Projectile terrain tool. Fires a dark brown ball that changes into dirt when hitting anything.

DIRTFALL
Area terrain tool. When used, some dirt falls from heaven to form the most bizarre dirt formations ever known. Great for locking your opponent down.

DOOMSDAY
Projectile weapon. Fires two incredibly fast rockets. They are very unstable though.

DUMMY WORM
Projectile terrain tool (duh!). Creates an artificial worm illusion, which turns into dirt (but is well-painted so it looks almost exactly like the original).

ELECTROLYSIS
Projectile terrain tool. Lets you get rid of the annoying water (but, hey, I thought it was a feature!) and, almost as a bonus, creates some hydrogen.

EXPLOSIVES
Projectile weapon. Throws a packet of four dynamite sticks, which explode violently after 1 second.

FAN
Area terrain tool. Makes the wind blow your way, at least in your nearest neighbourhood.

FIREWORKS
Area weapon. Drop a firework, it will just stay there. But, if you ignite it, watch out! (or just wait)

FLAMER
Projectile/area weapon. My personal favourite! Fires a jet of moderately damaging flames, which can be extinguished with water. They also burn down dirt. All flames always cause convection.

GAS GRENADE
Area weapon. One second after deployment starts emitting clouds of nasty green gas, which poisons the water and kills the worms. This lasts for almost 2 seconds, after which time the grenade spontaneously combusts.

GRENADE
Area weapon. Standard cluster bomb.

HEALER
Area weapon. The first weapon ever that doesn't hurt! Will restore anyone to full health in the extent of its life. Whether you should use it or not, is up to you.

HYDROGEN GUN
Area weapon. Fill some area with hydrogen - and fire!

ICBM
Area weapon. A portable InterContinental Ballistic Missile launcher. Because the board is small, they don't have any chance to fly too far. Nevertheless, they still carry nuclear warheads...

INFERNO
Area weapon. Opposite of IRIDIUM. A hot flame jet is ejected from ground surface.

IRIDIUM
Area weapon. You point, you click, it does damage. One big old Iridium(tm) network satellite falls right where you want it to.

LARPA
Projectile weapon with area effect, when flying constantly fires loads of splinters. Explodes when hitting ground or on worm hit. Splinters are rather moderately damaging, the weapon itself does big damage on hit.

LASER
Laser weapon. A red high-powered laser beam that burns through dirt.

LASER FAN
Laser projectile weapon. You throw it, it starts giving off laser beams. Very deadly if shot accurately.

LASER TRAP
Laser projectile weapon. Just like LASER FAN, only it shoots always upwards. Useful if you want to restrict worm's movement range.

MINE
Defensive weapon. Just lies and tries to hide. Explodes on contact.

MINIGUN
Projectile weapon. Makes a wide cone of fast, slightly bouncy projectiles.

MISSILE
Steerable projectile weapon. Can be guided with keyboard. Does big damage with some splinters.

MOLE
Projectile weapon. The MOLE will move at a nice predictable ballistic curve. It will dig through all dirt. Explodes on impact.

NAPALM
Area weapon. When hitting something, bursts into a quantity of petrol jello drops, which slowly fall. When any splash damage is inflicted upon it, will suddenly create a fire.

NAPALM STRIKE
Area weapon. Point a place over which napalm will be gently sprinkled.

NVIDIA DETONATOR
Area weapon. This will create a very small splash damage over a really wide area. The damage is negligible to the worms, but most exploding projectiles will go flash-bang. You know, OIL DRUMs and like.

OIL DRUM
Defensive weapon. When hit by a laser beam or otherwise damaged, bursts into flames. Very powerful when wisely used. After 20 seconds the drum starts to leak.

P LASER
Projectile weapon. Fires a fast moving bolt of energy. Can bounce off the walls, but gets weaker, and after two bounces disappears completely. As with all bouncy weapons, beware.

PENTIUM BUG
AI projectile weapon. Lies on the ground until the opponent comes too close. Then it activates, and walks and climbs trying to get as close as possible to him. When hits a worm, explodes, doing moderate damage with splinters. Note that the poor worm might be yourself, if you get into the bug's way.

PENTIUM STRIKE
AI area weapon. Fires three PENTIUM BUGs over selected area.

POISON
Area terrain tool. Fires some poison particles that change into poison when hitting something. Note that a single drop of poison will affect any amount of clean water. Poison does small damage during worm's contact with it.

POISONOUS LAUNCH
Steerable projectile terrain tool. Can be guided with keyboard. Then hitting something, fires lots of poison particles.

POWDER
Area weapon. Helps fire OIL DRUMs or FIREWORKS just when needed, without any harm to the operator. Also does very small splash damage. Given quantity in your bag, it may however be lethal when used wisely.

POWDER LAYER
Steerable projectile weapon. Creates some POWDER along its track as it flies right like you want it to.

PYROCON
Area weapon. When hitting anything, explodes into 32 flames. The flames are moderately damaging. Dirt under flames gets burnt out. Worms jump up when in contact with flames. Water or poison extinguishes the flames, however it is vaporized this way. Looks particularly nice.

RADIO VATICAN TRANSMITTER
Area weapon. The transmitting antennas of Radio Vatican are particularly well known for transmitting well over their assigned bands and radiated powers.

RADIOACTIVES
Area weapon. It's a container of short-lived radioactive material that will explode after 2 seconds releasing tons of radioactive pellets. These will last for at most 10 seconds causing mayhem and big damage (they are not absorbed by worms or terrain).

RAIN
Area terrain tool. Rains on someone's parade (really lots of water).

RC BOMB
Area weapon. Places a cumulative bomb (like CLAYMORE). First [fire] key deploys weapon, second - activates the fuse.

REPELLER
Projectile terrain tool. Just as most weapons explode, releasing an amount of air that forces most objects to escape from the area, the repeller does it much less violently. It will repel particles and worms. Particularly useful in defense, to slightly discourage those nasty RADIOACTIVES pellets.

ROCKET ENGINE
Utility. Creates a jet of exhaust gas that will propel you up.

SHIELD
Defensive weapon. Immediately creates a protective shield from dirt.

SHOTGUN
Projectile weapon. Fires a quantity of small bullets at the target. Each one gives small amount of damage, but there are plenty! Incredibly powerful as a terrain tool, as well.

SIXTEEN TON
Projectile weapon. Well, no worm can escape a 16 ton weight falling from the sky... No bonus will save your soul... No dirt will stop the Armageddon...

SMOKE GRENADE
Area defensive weapon. After one second starts to emit big clouds of grey smoke that seriously impairs vision in it.

SNIPER RIFLE
Projectile weapon. A very fast, accurate and deadly sniper rifle.

SPIKEBALLS
Projectile weapon. Several steel balls with multitude of nails placed so to injure anyone hit.

STARBURST
Area weapon. Explodes into a bunch of P LASER energy shells.

STEEL BALL
Projectile weapon. A lead-loaded steel ball that will push your opponent really hard.

SWORD OF SOUL STEALING
Close combat weapon. A long knife that kills in one hit, but if the opponent has the KICK bonus then forget it.

TRAP
Projectile defensive weapon. Will force your opponent to remain in a small circular area, should he get caught. Traps last forever, are ready to be activated after two seconds and continue their heinous activity for 15 sec.

TROUBLESHOOTER
AI projectile weapon. Typical Fire-and-Forget missile that attempts to get to your opponent. Note: the fact it tries to get there does not necessarily mean it will. It also does not avoid you, so it may destroy yourself. The AI operation starts after 0.5 second. For this time the weapon is a projectile and does not explode. Does big damage with some splinters.

TUNNELMAKER
Projectile terrain tool. Dissolves all terrain on its way. Does no harm to worms.

UZI
Projectile weapon. A standard 9mm gun that won't affect dirt, but it will affect worms (to a random degree).

WASPGUN
Projectile AI weapon. Sends a bunch of killer wasps for your opponent. They will try to get to him, but they are dumb, so they might as well kill you if misfired.

WATER
Area terrain tool. Fires some water particles that change into water. You (or your opponent, for that matter) can drown in it. Gravity in water is vastly reduced (with respect to worms only, though). A watered surface is very slick (no friction for the worms). Some weapons are affected by water. Water can be quickly deployed and then poisoned; watering is much faster and more effective than throwing poison.

WHATEVER STRIKE
Area weapon (but you can't be sure). Something falls from the ceiling, or maybe explodes under you... who knows.

WIND CONTROL
Area terrain tool. Sets wind speed depending on worm aiming angle.

WINDOWS BOX
Projectile ECM weapon. Locks keyboard of the target for 10 long seconds. The target is completely unable to escape or defend.

ZIMM
Projectile weapon. Bounces off the walls with no gravity and friction. Does big damage with no splinters to the receiver.