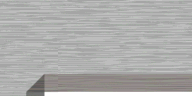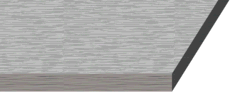 AP ARMOR
You take half the damage from all AP-type weapons (those that need to be in contact with you to hurt you). Also, complete immunity to radioactivity.

AVENGER
For vengeance! After your death, your opponent face a homing TROUBLESHOOTER-class missile.

DIGGER
You dig twice as far. Of no use on certain maps. All weapons dig twice as far as well.

ENIAC
This is the ultimate in computer technology. This is the famed Electronic Notification and Indication Armory-oriented Computer, which will promptly indicate the route of certain projectiles BEFORE you launch them, taking into account even the subtle nuclear explosions and feeble 100-mph speed.

FAST RELOAD
Your reload is taking twice shorter than before. Great!

GOOD LUCK
Every step you make, every bonus you take, it will be OK and harmless.

INVISIBILITY
Most arguable bonus. Your worm ceases to reflect photons. All you (and your opponent, of course) can see is your aiming indicator and, if you want, ray of laser from your weapon. It leads to incredibly funny situations when both players grab INVISIBILITY at the same time.

KICK
Your mental powers allow you to kick back any heinous individual trying to assault you with a knife or similar short-ranged weapon.

RESISTANCE
You have eaten enough Happy Pills (tm) to be unaffected by poison. Remember, however, that you may still die of suffocation.

REGENERATION
Top-notch bonus: your worm heals slowly as the time passes. This means much less effective death rate from radioactivity and other little-damage arms.

SCUBA GEAR
Allows you to swim in water with no harm to your health. You won't also take any damage from suffocation in poison; you are still vulnerable to poisoning though.

SPLASH ARMOR
You take half the damage from all splash-type weapons (those that don't need to touch you to injure).

STIM PACK
Due to wide-spread availability of certain chemicals, you managed to inject some of them. Fortunately, they seem harmless, but you got twice the speed, twice the launch and quicker cooldown. But you are less accurate...

TELEPORT
Another great bonus. When your health is endangered, you'll be involuntarily teleported to some place and healed to acceptable level, about one tenth of full health. Makes really hard to kill you with wasps, bees and rads.

TWIN GUNS
All weapons you shoot, you shoot twice. Some of them behave better (like SHOTGUN), some get weird (like MISSILE).

ULTRA ROPE
Your rope is far superior to the standard variety; it has no gravity, no air resistance and its length is infinite. Plus the anchor has a built in camera.